NEW Manufacturing Location
Coming Winter of 2021 in Liberty, South Carolina!
Leading Manufacturer of Industrial Polyethylene Storage Tanks
Durable, industrial-grade tanks
Offered in a variety of shapes & sizes
Fully customizable options available
Virtually corrosion free
The Cell Site Disguise Guys®
Custom-made Concealment Systems for Cell Sites.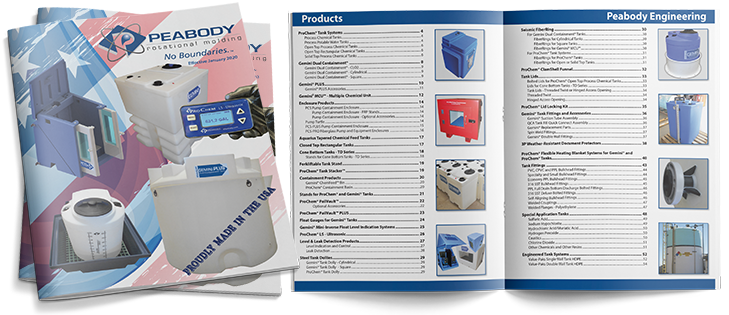 Looking for a Peabody Engineering distributor? Use the "Find a Distributor" tool to find the right product and fit for your needs.
Peabody Engineering Industrial Storage Tanks And Telecom Concealment Systems
For over 60 years Peabody Engineering has designed and delivered quality products that are built to last. We believe in long-term business relationships that are based on mutual goals, ethical business practices and the single-minded pursuit of excellence.
Become A Distributor
Ready to become a part of the Peabody Engineering Distribution network, we are currently looking for US, Canada, and Mexico areas. Simply fill out the form and a representative will be in touch.
It looks like Javascript isn't enabled in your browser. Please enable it in order to fill out this form.